LESS FEAR: Decriminalization of illicit drugs in Interior Health helps users get help
It's early days yet but an Interior Health pilot project on drug decriminalization seems to be generating some positive results. "We have heard, anecdotally, that it's easier for people to talk about their substance use when talking to a health-care professional so we're addressing...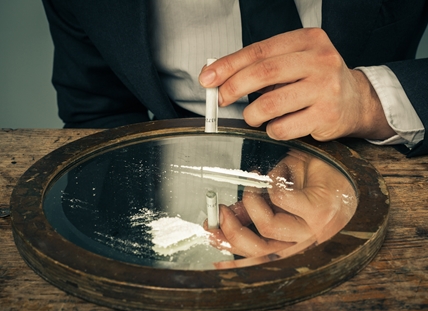 It's early days yet but an Interior Health pilot project on drug decriminalization seems to be generating some positive results.
"We have heard, anecdotally, that it's easier for people to talk about their substance use when talking to a health-care professional so we're addressing that medically earlier on when it's not necessarily an issue that becomes a public one," Nelson Gladders with Interior Health, told iNFOnews.ca.
"There's less direct fear. There isn't so much chance of getting a criminal record if you bring it up to somebody."
Gladders heads up an Interior Health working group on decriminalization that meets remotely once a month with RCMP officers throughout its region to talk about the three-year pilot project that decriminalizes possession of small amounts of certain drugs like cocaine, heroin and fentanyl.
"All of the power to affect the pilot is with the province," Gladders said. "Our role, at the health authority and with the police is just to implement these changes and make sure that is done in a responsible and a safe way. These meetings have been a really good chance to virtually get into a room and speak freely and get to the nitty gritty of what we're all worried about."
Between 10 and 30 RCMP officers call into the meetings. While some sessions are just opportunities to chat, Interior Health has made some presentations at the request of the police.
Gladders has been pleasantly surprised at how open RCMP officers have been to the whole issue.
"I really appreciate the collaborative spirit the RCMP has brought to this," Gladders said. "They're skeptical in a way that they've come by honestly and that's well founded but really in that room it's very clear we all share the goal to find a way to safely begin looking at this as a public health problem and not necessarily as a moral, criminal or justice problem."
That gets to the core of what the decriminalization effort is all about – to have users feel more comfortable talking about why they're doing drugs so they can deal with those issues before they become debilitating or deadly.
"Most of the people who are dying are not using in public," Gladders said. "They are men aged 35 to 60 who are employed and are at home."
They are also often alone when they die.
READ MORE: 190 deaths from BC's drug crisis in July
"People who are using in the more publicly visible ways – they're more at risk because of all these other attendant factors that brought them to the place where they are using in public – but it is, strictly speaking, safer to do that together than alone in your home because you are surrounded by people who have naloxone and have experience reversing overdoses and know how to do CPR really well," Gladders said.
"So, somebody who you might consider more protected because of various privileges or they own a home or whatever, the risk of an accidental death can be greater because nobody knows it's happening because they can't talk about it."
READ MORE: Naloxone kits in Canada should be readily available in nasal spray and injectable versions: panel
That means, anything that gets them to open up more, can be life saving.
At this point, these observed changes are just anecdotal. Data is being collected and funnelled to the province, the federal government and a third party to evaluate the effects of the pilot project as it goes along.
The province plans to post a dashboard with interim data soon, Gladders said.
The working group with the RCMP is an effort to have both organizations presenting the same message.
"Decriminalization, if nothing else, has given us a really good reason and a really good chance to stop and take stock of the work that we are doing in a bigger picture kind of way," Gladders said. "We share our feedback so, when we're talking to the province about how it's going, we're kind of shoulder to shoulder and making sure we're on the same page."
This is not the first collaboration between Interior Health and the RCMP and not likely to be the last.
"We've definitely found some other places that, hopefully, we can begin to collaborate on even more in the future," Gladders said.
Of course, whatever is accomplished by decriminalization may all be overturned before the three-year pilot is completed if the BC United party is elected in the October 2024 provincial election.
Party leader Kevin Falcon, earlier this week, put out a 13-point "Crack Down on Violence and Disorder" plan.
Number two on the list, behind filling 500 police vacancies in BC, is to, "end the NDP's failed and reckless decriminalization of illicit drugs."
His plan also calls for a ban on drug use in parks but the federal government beat him to that.
The province got federal approval today, Sept. 14, to make that change so effective Monday, possession of illicit drugs within 15 metres of any play structure in a playground, a spray or wading pool or a skate park will be prohibited.
---
To contact a reporter for this story, email Rob Munro or call 250-808-0143 or email the editor. You can also submit photos, videos or news tips to the newsroom and be entered to win a monthly prize draw.
We welcome your comments and opinions on our stories but play nice. We won't censor or delete comments unless they contain off-topic statements or links, unnecessary vulgarity, false facts, spam or obviously fake profiles. If you have any concerns about what you see in comments, email the editor in the link above. SUBSCRIBE to our awesome newsletter here.