Covid: Top medics back jabs for 12 to 15-year-olds and UK scraps vaccine deal
Five things you need to know about the coronavirus pandemic this Monday evening.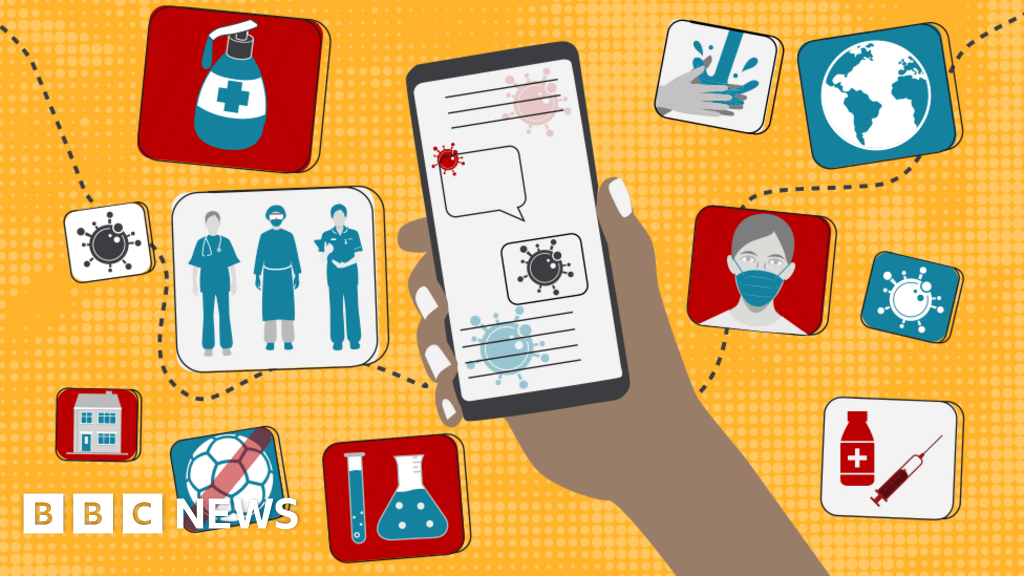 Published
About sharing
Related Topics
Here are five things you need to know about the coronavirus pandemic this Monday evening. We'll have another update for you tomorrow.
1. Top medics back jabs for healthy 12 to 15-year-olds
The UK's chief medical officers say healthy children aged 12 to 15 should be offered one dose of a Covid vaccine . It comes after the government's vaccine advisers said there was not enough benefit to warrant it on health grounds alone. The CMOs believe reducing disruption to education tips the balance, given the virus was going to keep on spreading over winter. Side effects are "mild", they say, but concede a jab is "not a silver bullet" for the age group. It will now be up to ministers whether to accept the recommendation.
2. UK scraps Valneva jab deal
French vaccine maker Valneva says the UK government has scrapped a deal for its Covid-19 vaccine. The UK had about 100 million doses on order, after it increased its request by 40 million in February. The firm said the UK government served notice over allegations of a breach of the agreement, which it "strenuously denies". The government said the decision would have no impact on vaccine supply in the UK.
3. Scottish jab passports could see spot checks
Scotland's vaccine passport scheme may feature spot checks for large-scale events such as football matches. Scottish Health Secretary Humza Yousaf says such a move could "potentially" be introduced when the scheme goes live on 1 October. It comes after the head of Scotland's professional football league said it would be "very difficult" to check that all fans had a vaccine passport. Plans to introduce the scheme in England have been scrapped, Health Secretary Sajid Javid says. Find out more about vaccine passports .
4. Covid deaths rare among fully vaccinated - ONS
Fully vaccinated people are much less likely to die with Covid-19 than those who aren't, or have had only one dose, figures from the Office for National Statistics (ONS) show . Out of more than 51,000 Covid deaths in England between January and July 2021, only 256 occurred after two doses. They were mostly people at very high risk from illness from Covid-19.
5. Vaccine clinics for students
Walk-in clinics have been set up in universities and further education colleges in a bid to get more students vaccinated against Covid-19 . The first of 60 clinics opened on Monday as part of the Department of Health's "jabbathon" drive. They will cover 30 campuses and offer first doses to students throughout September. Meanwhile, as an NHS vaccination bus rolls on to campus in Essex, the BBC has spoken to students for their opinions on the jab .
Get a longer daily news briefing from the BBC in your inbox, each weekday morning, by signing up here.
And don't forget...
You can find more information, advice and guides on our coronavirus page .
As the UK's chief medical officers recommend that children aged 12 to 15 should be offered a single dose of the Covid-19 vaccine, our health correspondent James Gallagher takes a look at which children are being vaccinated and why? .
What questions do you have about coronavirus?
In some cases, your question will be published, displaying your name, age and location as you provide it, unless you state otherwise. Your contact details will never be published. Please ensure you have read our terms & conditions and privacy policy .
Use this form to ask your question:
If you are reading this page and can't see the form you will need to visit the mobile version of the BBC website to submit your question or send them via email to YourQuestions@bbc.co.uk . Please include your name, age and location with any question you send in.
Related Topics