UK-wide booster jab plan expected on Tuesday
The BBC understands it will focus on the over-50s, who will be offered a single dose of Pfizer.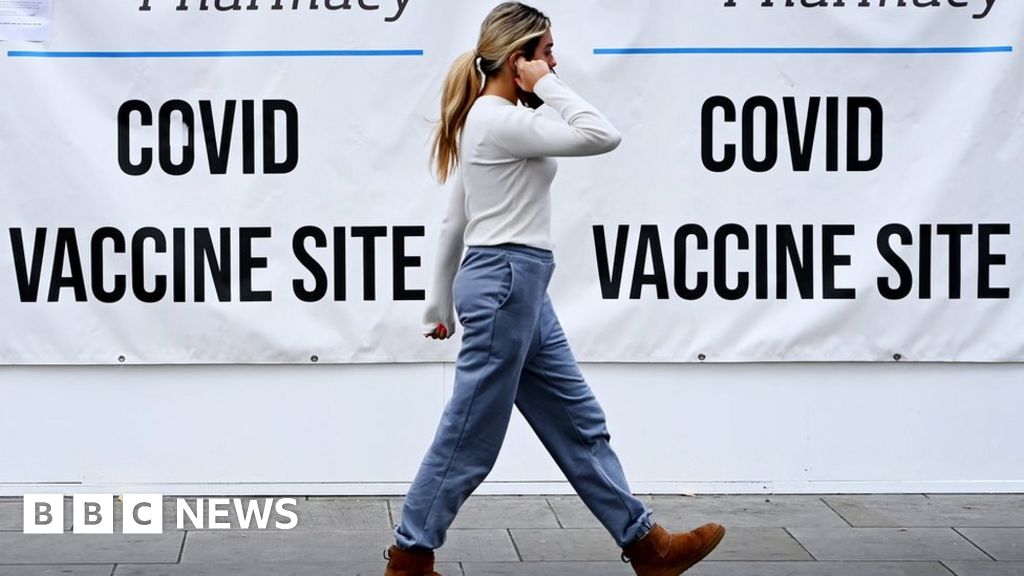 Published

comments
About sharing
Related Topics
A UK-wide programme of booster jabs to help prevent Covid will be confirmed on Tuesday, the BBC understands.
Ministers are expected to announce jabs for the over-50s as part of their Covid Winter Plan , after advice from the independent vaccine panel, the JCVI.
BBC political editor Laura Kuenssberg said the booster would be a single dose of the Pfizer vaccine at least six months after a second dose.
The NHS began preparing for the booster programme in July.
But the government has been waiting for recommendations from the JVCI on who should receive the extra doses before announcing more details.
The BBC understands the booster programme will be similar to the interim proposals published by the vaccine experts in June - which suggested jabs should go to the over 70s and those most at risk first, before expanding to all adults aged over 50.
Meanwhile, UK chief medical officers have recommended offering one dose of vaccine to healthy 12 to 15-year-olds , saying it would help reduce disruption to education.
Boris Johnson's Covid Winter Plan for England is expected to focus on contingency measures that would be brought in if the NHS was at risk of becoming overwhelmed due to the virus.
Earlier, the PM confirmed the booster programme would be "going ahead" and had "already been approved", but without further detail.
Mr Johnson was also pushed on whether future lockdowns were being considered, but he told reporters: "I will be setting out a lot more tomorrow, I'll be giving a full update on the plans in the autumn and winter."
The Times reported the government's Scientific Advisory Group for Emergencies (Sage) had devised a series of options to limit the spread of Covid without the use of lockdowns, including bringing back mandatory face coverings and working from home if there was a winter surge in infections.
Flu season
The JCVI said last week a third vaccine dose should be offered to people over the age of 12 with severely weakened immune systems - which accounts for up to half a million people in the UK.
It came after research showing about 40% of people with weakened immune systems had a low antibody response, and potentially less protection, after two vaccine doses.
But there are concerns that, coupled with a bigger flu season than normally expected, extra protection could be needed for more people over the winter months.
Over 48 million people in the UK have had their first dose of a vaccine, with more than 44 million having their second dose.
Related Topics